Support for Individuals, Couples & Families
I've worked in hospice care for 9 years where I facilitated an open art group for patients, couples, and families. I learnt that patients were often concerend with what to leave behind for their loved once to remember them by. I also learnt through bereavement work that the bereaved had the same worries and were concerned with not remembering the smell, the touch and sight of their loved one after time past by. 
If this sounds familiar then I can support you by talking through and planning a creative project tailored to fit your bereavement needs. The projects below are only examples to what can be made, and are not limited to further ideas being explored.
Rip and Wrap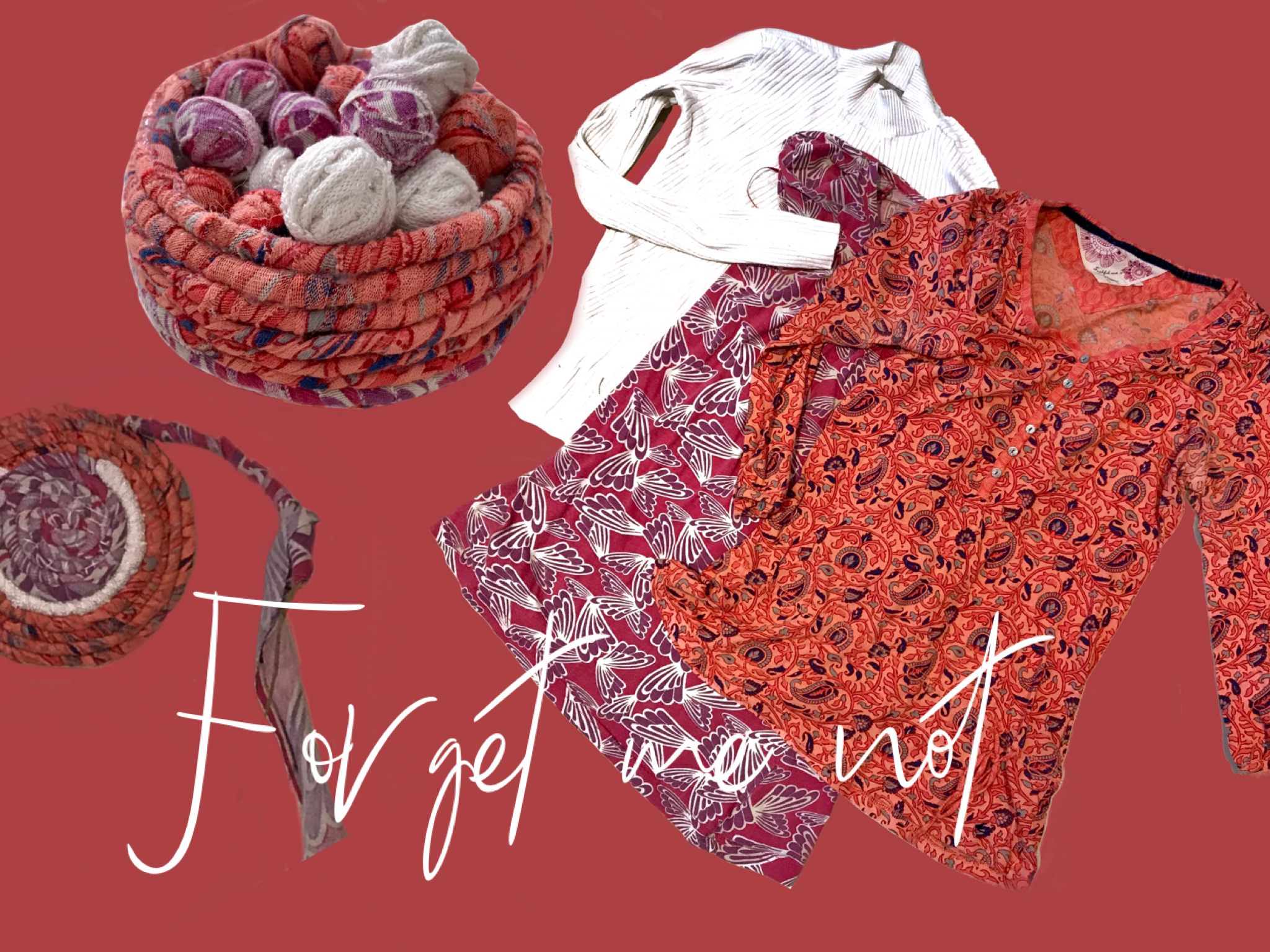 Experimental play exploring Upcycling materials from free cycle or materials brought in from home. Emphases given on the concept reclaiming and reframing structure where the objects collected for the creative transformation become a personal collection of memories to reclaim, restore, upcycle, recycle or discharge.
Whine and twine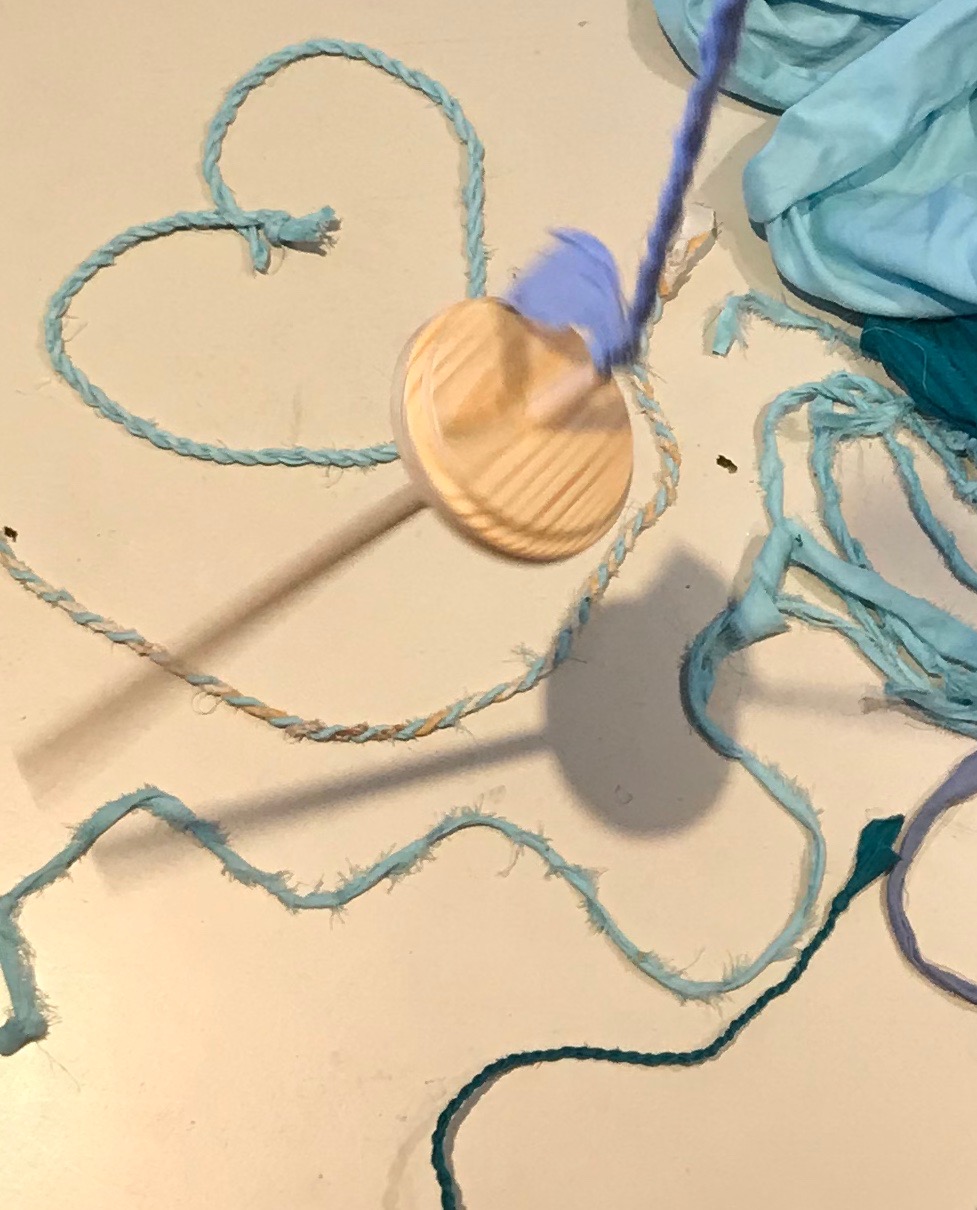 Sometimes it can help to allow uncomfortable feelings to come out. Hidden feelings can become the basis for unresolved grief, depression, anxiety, and even chronic physical symptoms. Allowing your feelings, whatever they might be, is essential to coping with grief. Whilst ripping fabric and twining it to rope all possibilities of creative projects can unfold.
Forget - me - not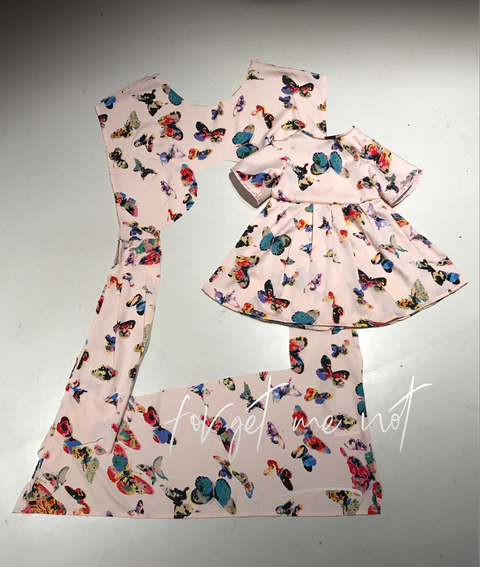 Memory keep sake made to order.
Case study based from my experiences working in palliative care.
Fiction character,
Lisa's mum dies at an age of 72. She plans to give her mum's clothes away to charity but suddenly gets overwhelmed with all the memories and stories attached to the clothes and struggles with letting go.
Lisa makes contact with me and books an hour  consultation. We decide together to Upcycle some of her mum's dresses for her daughter. When dress is made Lisa's daughter wears the Forget – me – not keepsake and  the memory of her grandmother stays alive.
TEAr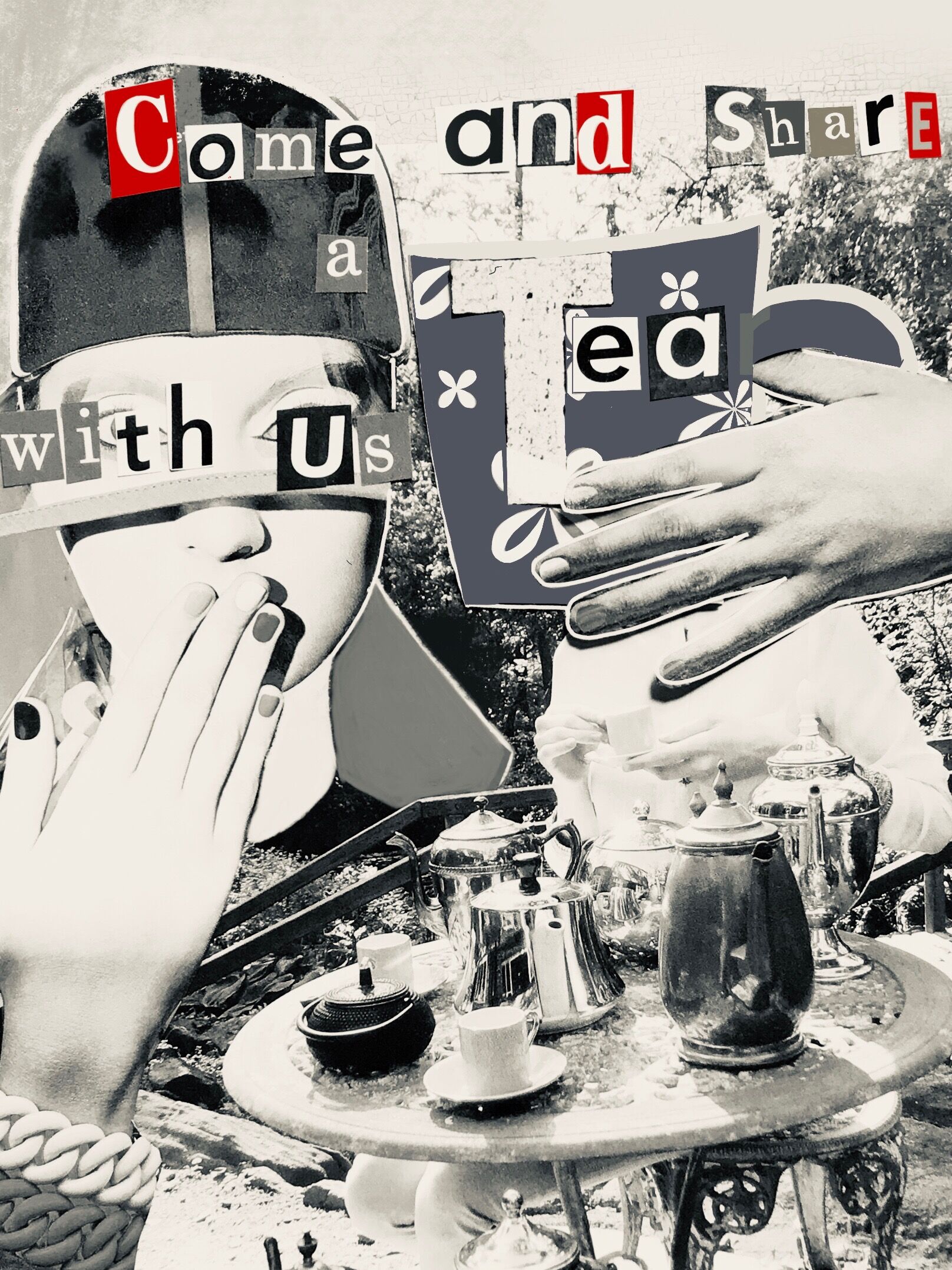 BV Support and Art Making.
I'm concerned with bereavement, and the isolation the bereaved can feel due to the believed expectation in the social domain of silent grief. If grief is classed as normal human condition, why are we so frightened as a society of grief as a free expression? Is the isolation period created through our own individual need for solace alone, or has the culture expectation to hide away when grieving, or hide feelings of pain away when in public, taught us we grieve best when alone?
Through sharing tea, tears and art in my studio group we hope to find out what the taboos are about!