Support for Individuals, Couples & Families
I've worked in hospice care for 9 years where I facilitated an open art group for patients, couples, and families. I learnt that patients were often concerend with what to leave behind for their loved once to remember them by. I also learnt through bereavement work that the bereaved had the same worries and were concerned with not remembering the smell, the touch and sight of their loved one after time past by.
If this sounds familiar then I can support you by talking through and planning a creative project tailored to fit your bereavement needs. The projects below are only examples to what can be made, and are not limited to further ideas being explored.
Rip and Wrap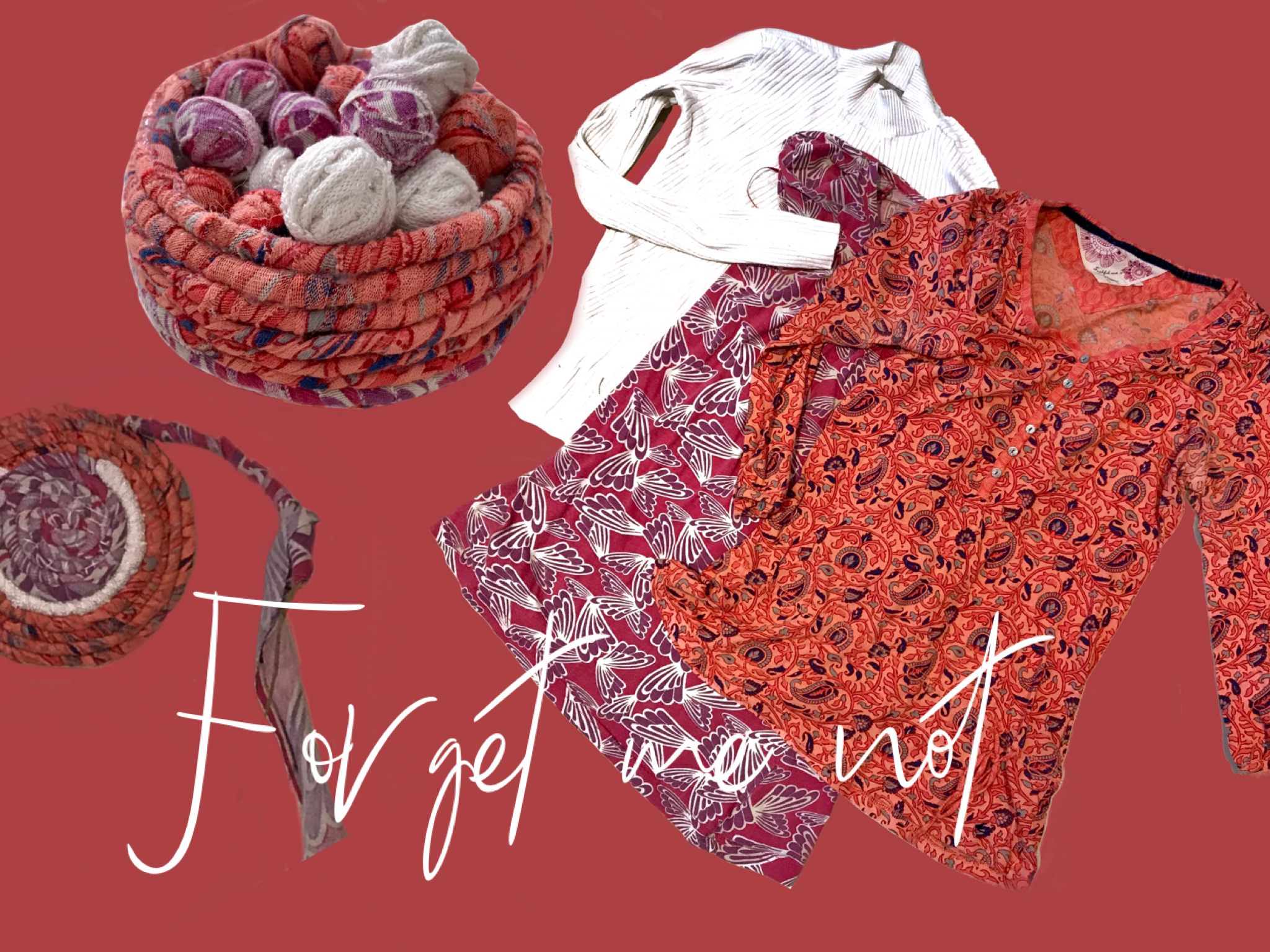 Experimental play exploring Upcycling materials from free cycle or materials brought in from home. Emphases given on the concept reclaiming and reframing structure where the objects collected for the creative transformation become a personal collection of memories to reclaim, restore, upcycle, recycle or discharge.
Whine and twine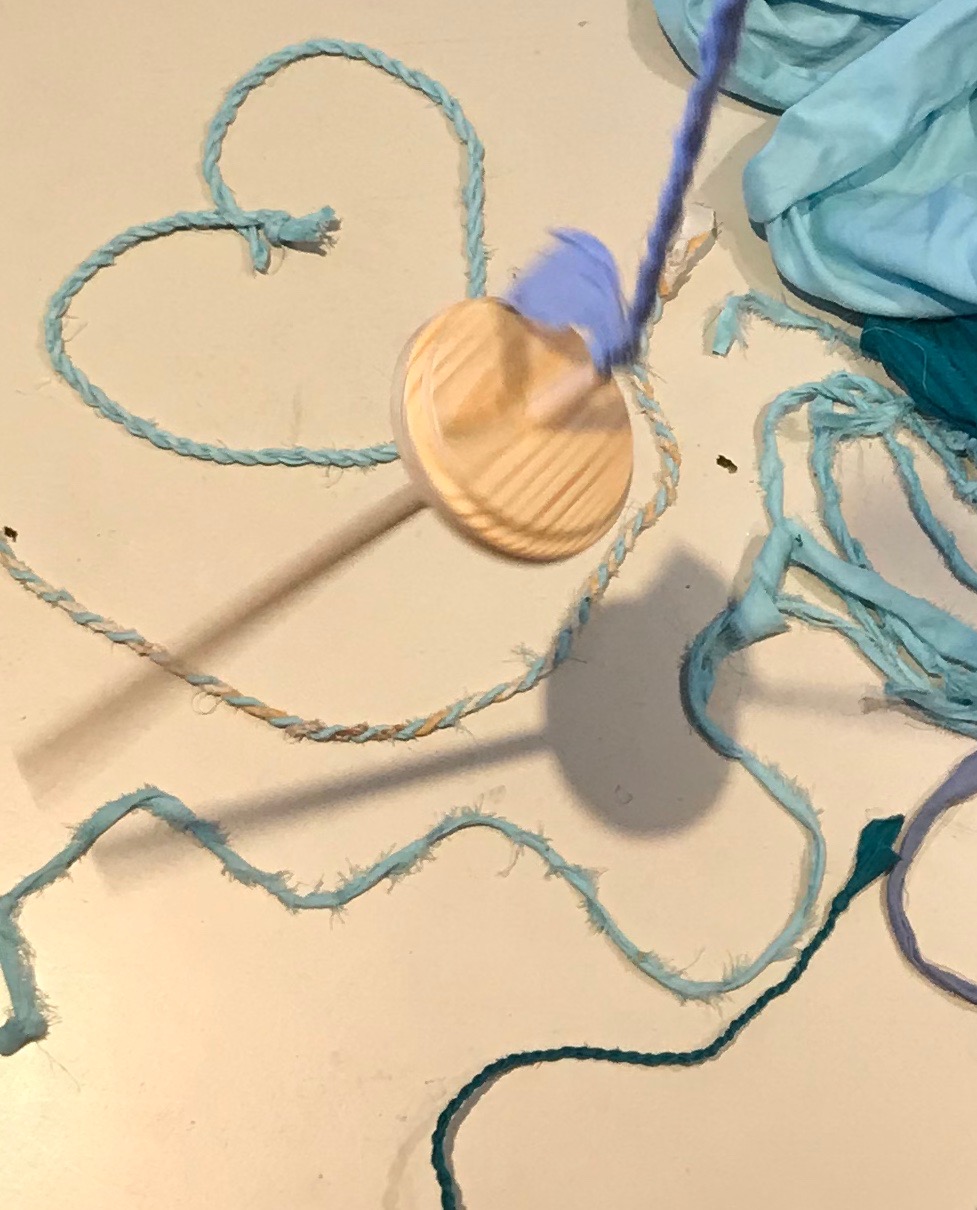 Sometimes it can help to allow uncomfortable feelings to come out. Hidden feelings can become the basis for unresolved grief, depression, anxiety, and even chronic physical symptoms. Allowing your feelings, whatever they might be, is essential to coping with grief. Whilst ripping fabric and twining it to rope all possibilities of creative projects can unfold.
Forget - me - not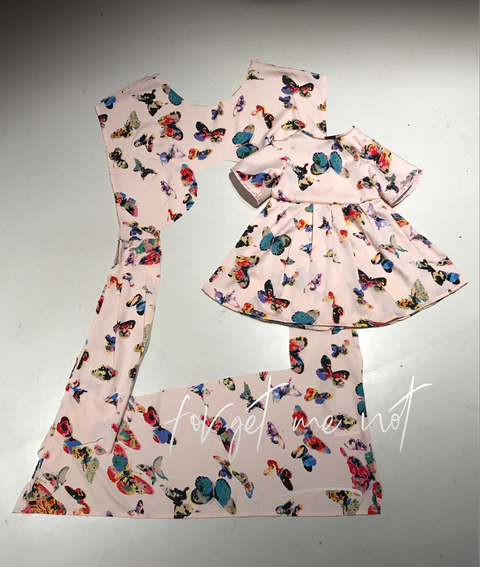 Memory keep sake made to order.
Case study based from my experiences working in palliative care.
Fiction character,
Lisa's mum dies at an age of 72. She plans to give her mum's clothes away to charity but suddenly gets overwhelmed with all the memories and stories attached to the clothes and struggles with letting go.
Lisa makes contact with me and books an hour consultation. We decide together to Upcycle some of her mum's dresses for her daughter. When dress is made Lisa's daughter wears the Forget – me – not keepsake and the memory of her grandmother stays alive.
Forget - me - not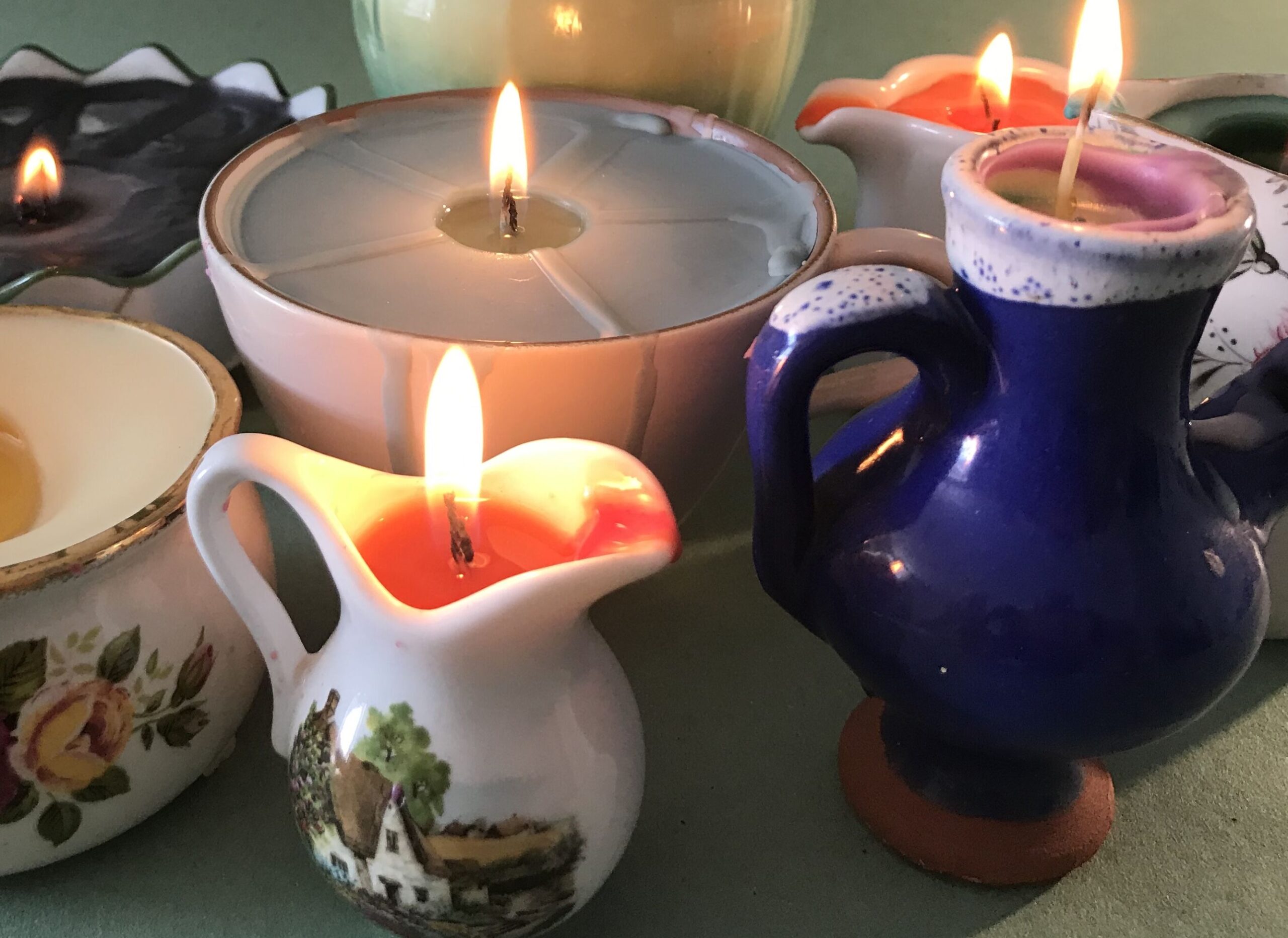 Memory keep sake made to order.
Smell, touch, sensation. A light in the dark. Holding that favourite cup, mug, object of a loved one, or your own treasured moment that has passed.
Forget - me - not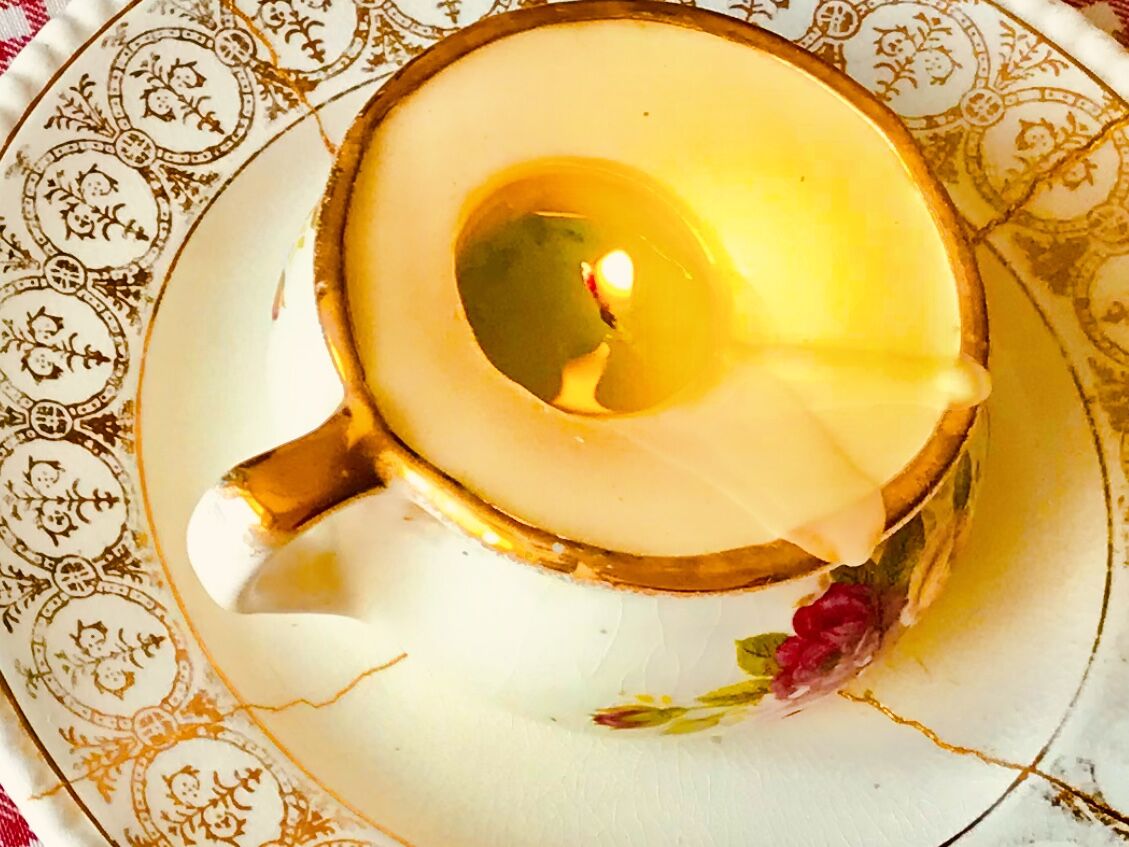 Repair and see the beauty in the scars.
TEAr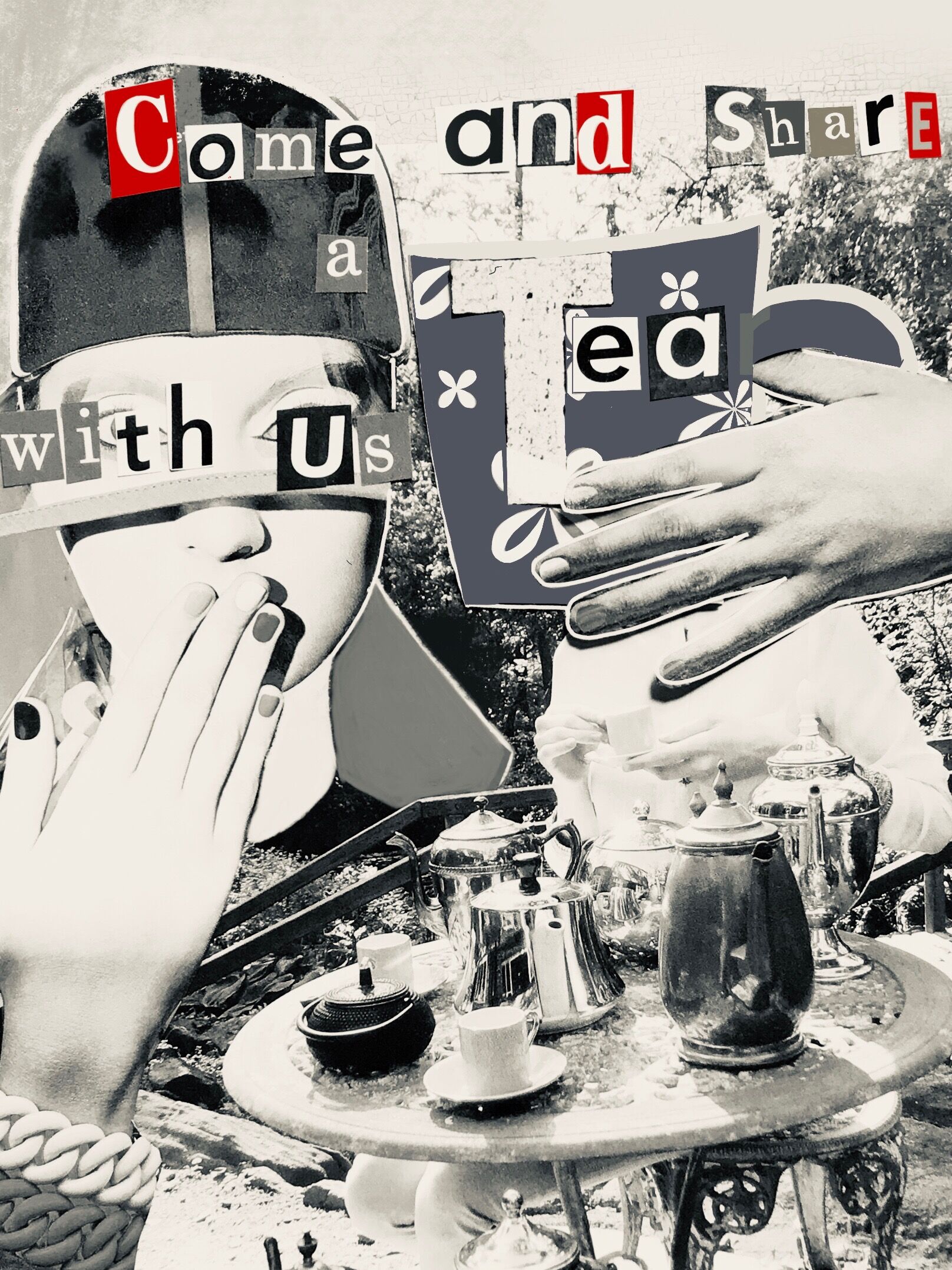 At TEAr we drink tea, share tears and paint meaningful cups that bring social awareness to grief matters.
In a culture that does not talk about grief and bereavement, in a world that does not get it, together we will try to gather knowledge that counts to educate our community.
Grief is a natural, normal and necessary response to death. Many people confuse grief with sadness but the reality is that grief involves a far wider range of emotions, from anger and confusion to guilt and anxiety and more
TEAr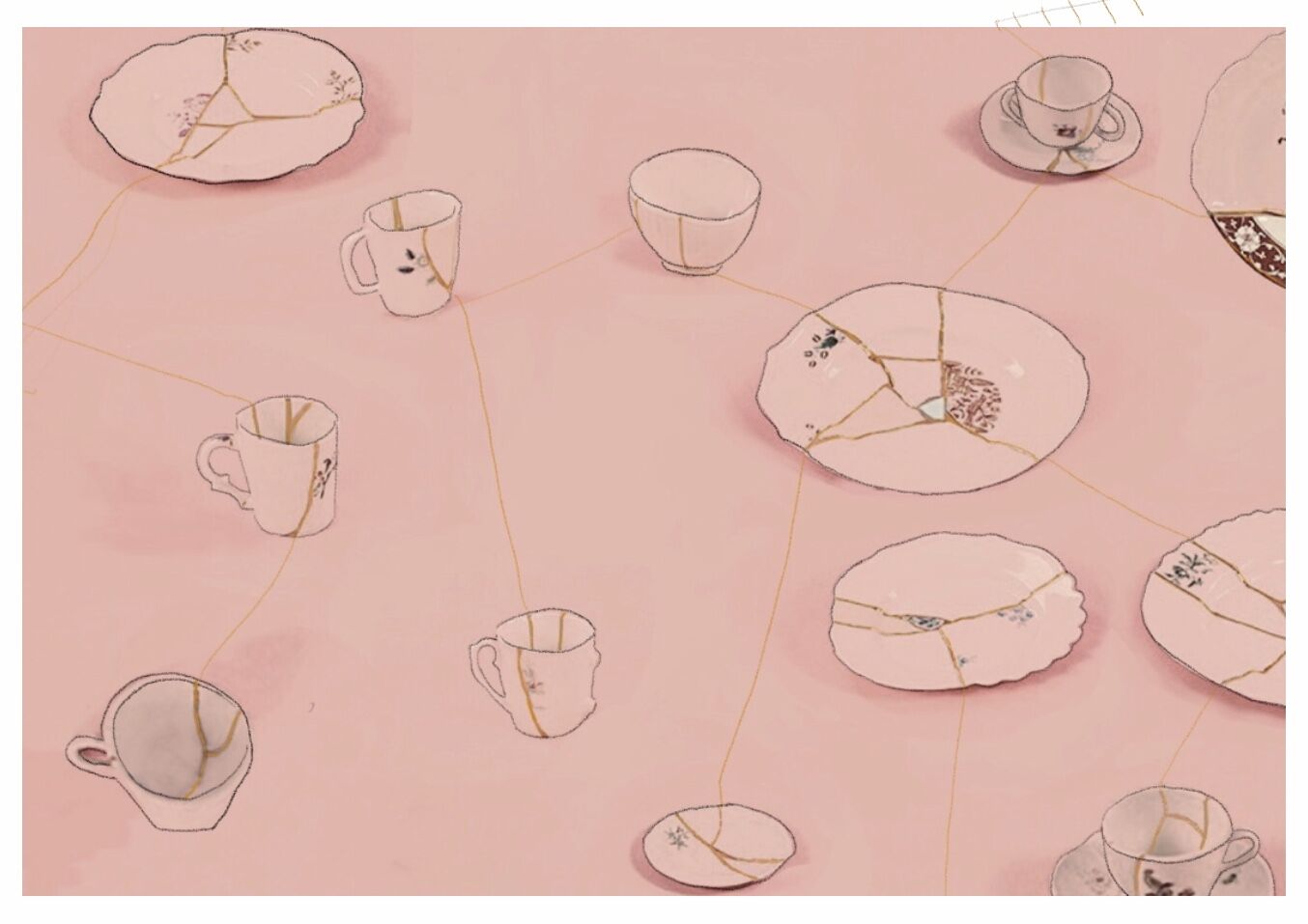 Golden Re-Joinery at TEARS  
Creative and innovative themed art therapy workshops, using upcycling methods and psychological interventions, influenced by Kintsugi and Wabi Sabi Japanese philosophy. 
Facilitated by an artist and registered art therapist (HCPC, BAAT, DBS, PLI). 
Kintsugi 
In Japan, Kintsugi is the ancient art of repairing what has been broken. Fragments of a dropped ceramic bowl are put back together and mended using lacquer, dusted with powdered gold that leaves the repair visible.
The revitalised ceramic becomes a symbol of fragility, strength and beauty.  
Kintsugi, which translates as golden joinery, is the latest lifestyle trend promising to transform our lives. Beyond its interior decorating roots, it can be seen as a metaphor for life. 
Having spent 13 years as an art therapist, I have found in art therapy that many people talk and make an image or object about feeling broken and wounded after enduring mental health crisis, grief and trauma.  
Wabi Sabi 
In traditional Japanese aesthetics, Wabi Sabi is embracing visual
repairs/scars.The aesthetic is sometimes described as one of beauty that  is imperfect, impermanent, and incomplete. Kintsugi is part of the Wabi Sabi concept.  
Through bric-a-brac, damaged goods, and torn cloth, the workshop will embrace repairs through community spirit and eco-friendly goods. 
Individual or group work by appointments: